TOP乛INTERIOR乛 Groove Wall Board
-Groove- expressive the power
丂丂丂丂丂丂丂丂丂丂丂of Grooved Wall Board丅
乬Grooved Wall Board乭 is made of fireproof calcium silicate board with an excellent cutting surface and deep groove designs. It is suitable for wall or ceiling materials and door panels.

俵俢俥丂is丂not丂 Non Flammable.
Gray
Black


Highly designed quality board with deep grooves.

Widely available for wall and ceiling materials.


Wall material


Items
MDF丂Layard type


Groove Wall Board
Available in custom colors



| | | |
| --- | --- | --- |
| P/N | Size乮H亊W亊T乯噊 | Price per Each |
| R俽M-63俠 | 1820.亊910亊20 | 亸51,340/each |
Type
P/N
Size乮H亊W亊T乯噊
Quantity per
Package
Price per
Each
Straight丂Line
RML-45
450亊450亊9.5
8
亸7,780/each
Slant丂Line
RMS-45
Wavy丂Line
RMR-45
Knotted丂Line
RMN-45
Curved Line
RMC-45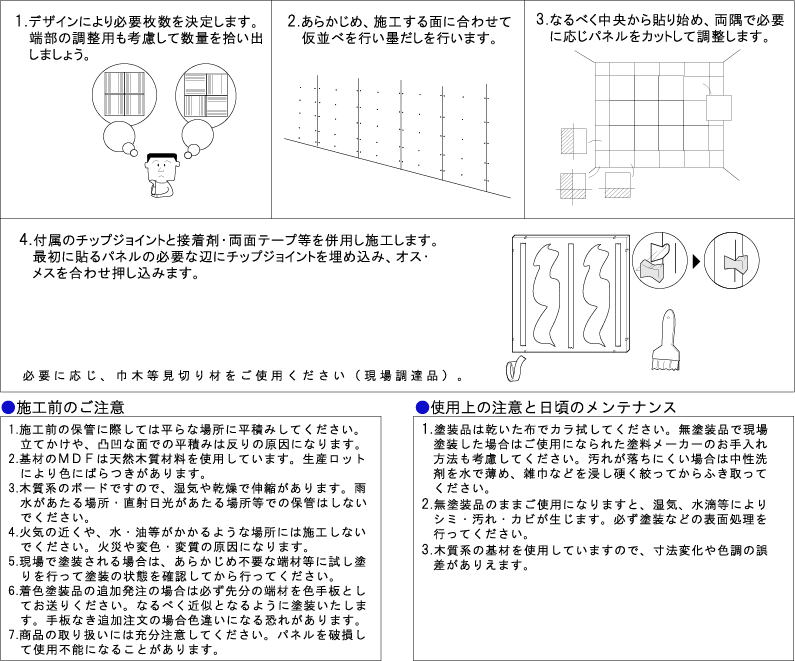 巤岺曽朄
KYOWA SEISAN Co., LTD.
20 Izumi-cho, Fujieda-shi, SHIZUOKA, 426-0045, JAPAN
Zip code.426-8633 TEL 054-635-3331丂FAX 054-635-0788