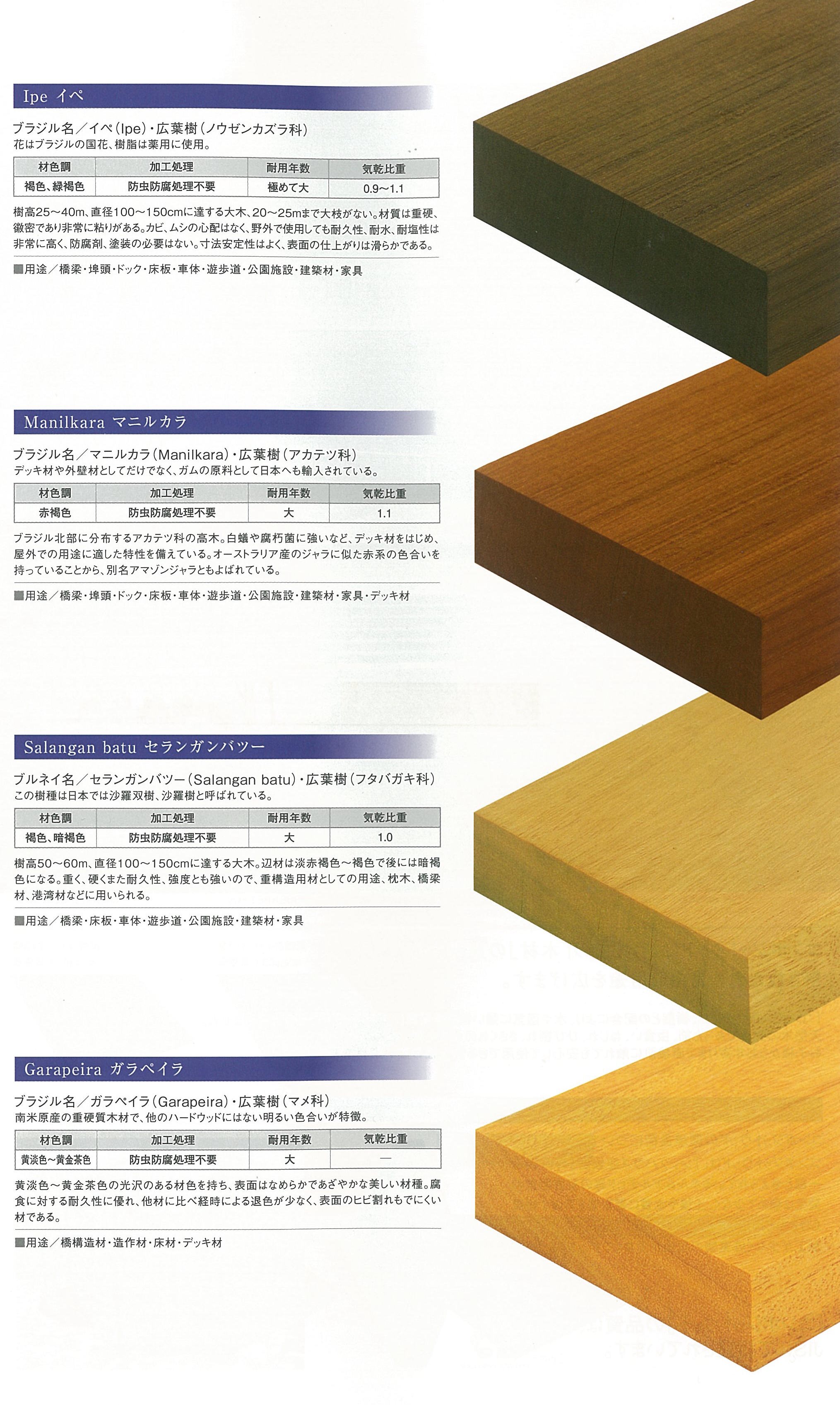 Hard Wood
Material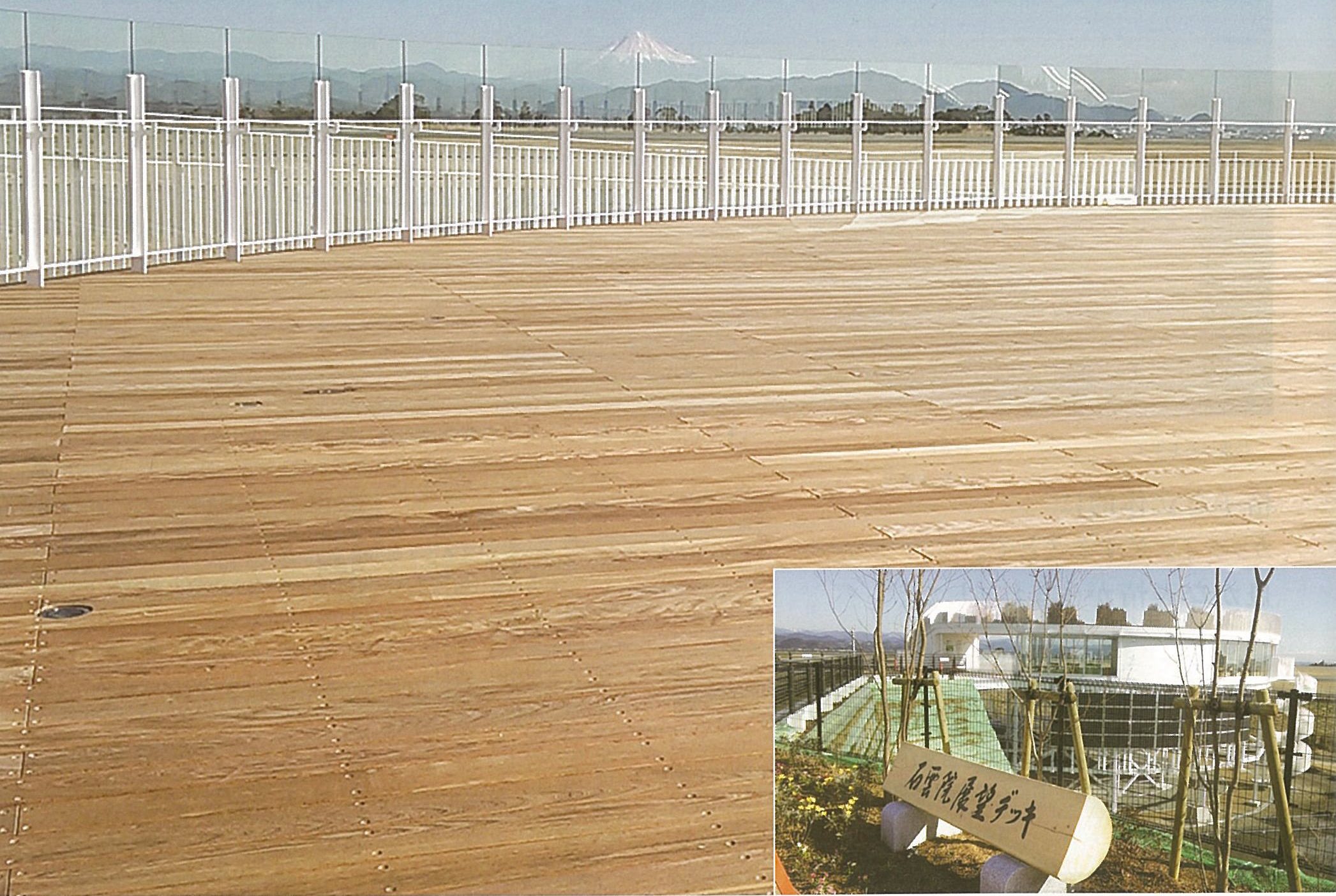 施工例
This product is made of natural wood though sun blocking and smalls cracks might occur. Because there is no effect on durability. In addition base material is natural wood these are instances of uneven coloring.
→
→
KYOWA SEISAN Co., LTD.
20 Izumi-cho, Fujieda-shi, SHIZUOKA, 426-0045, JAPAN
Zip code.426-8633 TEL 054-635-3331 FAX 054-635-0788
---
イペ材
This product contains a durable and fire resistant material that is good for exteriors. It is also wear-resistant.
●The base material itself is water resistant and durable so that the quality lasts year after year without wood preservatives.

●It looks poised and elegant. This is a hard material that you can use not only for exterior but also interior or floor materials.


Standard type