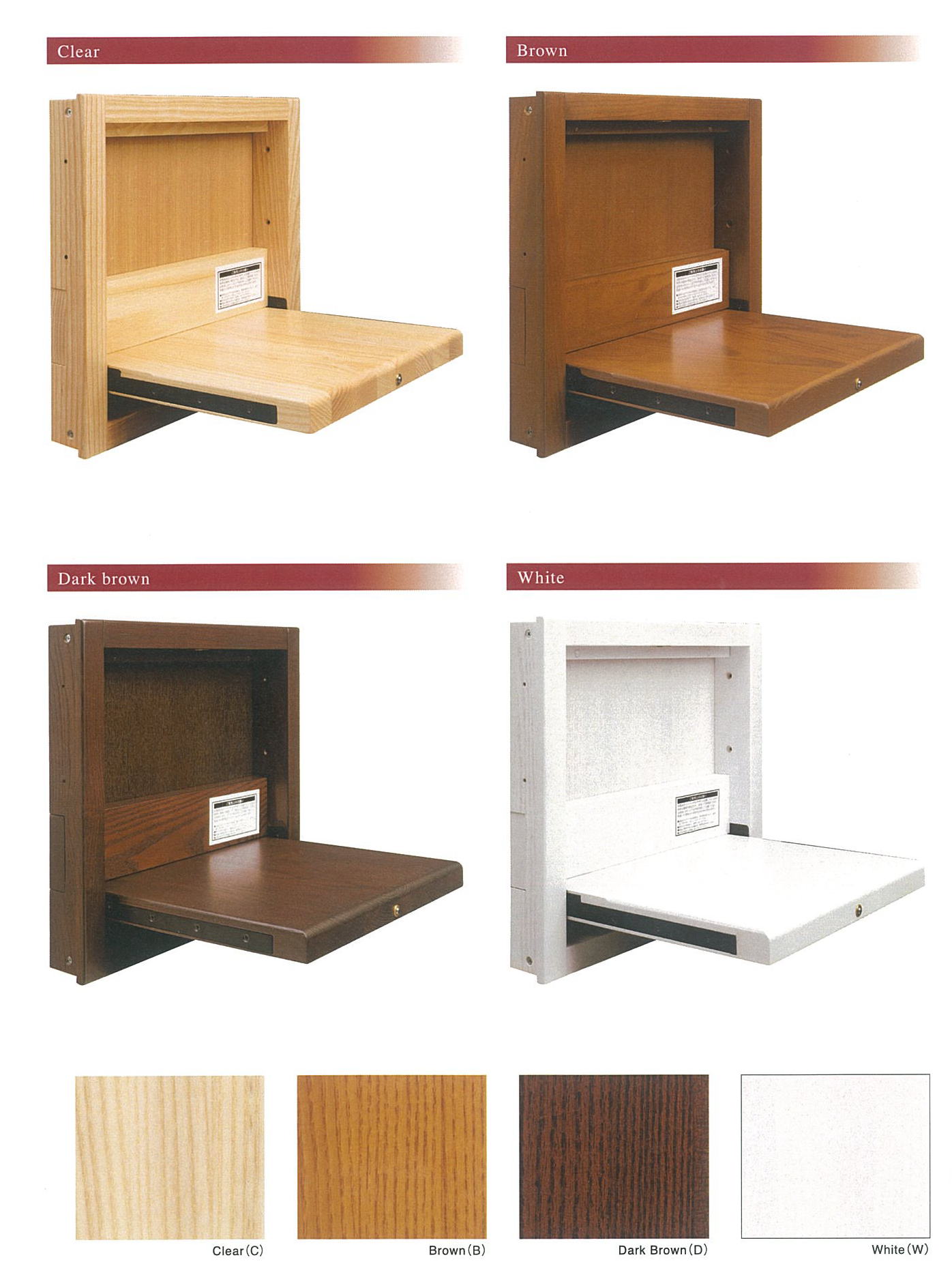 TOP乛INTERIOR乛DOORWAY FOLD OUT SEAT
仠The frame is a casing trim for easy installation and neat finishing.
仠The folding built-in design and saves space.
仠This product has a pleasant touch, a softness, warmth of natural wood (white ash laminated lumber).
仠In total we have 4 types (bright, brown, dark brown and white) to choose from.
仠The setup height can be adjusted. (To prevent falls, do not install higher than 50cm.)
仠The seat folds out without legs.
仠Available for renovation.
仠Load bearing limit is 100kgf. This product passed a durability test in which it was opened and closed over 20,000 times.
KYOWA SEISAN Co., LTD.
20 Izumi-cho, Fujieda-shi, SHIZUOKA, 426-0045, JAPAN
Zip code.426-8633 TEL 054-635-3331丂FAX 054-635-0788
---
This product is a thin, folding seat built-in to the side of the entrance. It is made from natural wood that expresses warmth and has a pleasant touch.
This seat is used at the entrance for when children or the elderly wear shoes, or for women wearing tall boots.

P/N
Paint
Size乮H亊W亊T乯噊
Quantity per
Package
Price per Each
AC-02C
Clear
375亊396亊62.5
6
亸45,340/each
AC-02B
Brown
AC-02D
Dark Brown
AC-02W
White

Senior-care
Product
Doorway Fold Out SEAT






巤岺曽朄




巤岺帪偺拲堄


巊梡忋偺拲堄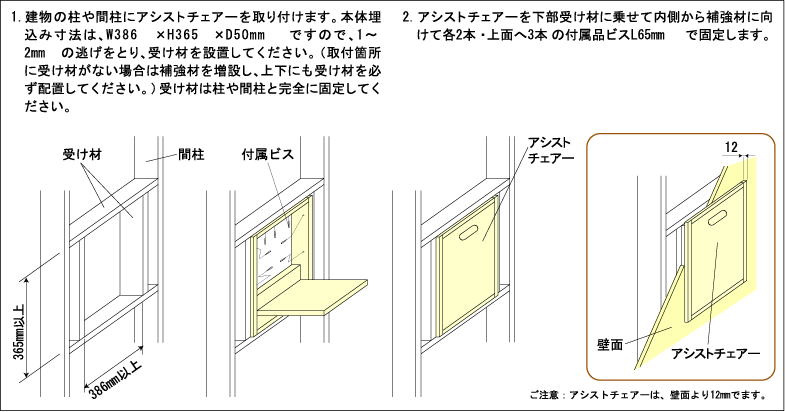 AC-02C
Items